Why Did You Get an IRS Certified Letter?
If you've received an IRS certified letter, then you're probably wondering, "Why me?" The answer isn't always clear cut. In fact, there are many reasons you could have been selected for an audit, and being chosen doesn't necessarily mean that the IRS suspects wrongdoing or erroneous returns. Some of the most common triggers include:
Information mismatch – If payers' reports such as a W-2 or 1099 don't match the income reported on your tax return, the government may send IRS certified mail to notify that you have been selected for audit.
A high computer score – The IRS uses a computer program to assign two different "scores" to tax returns. The first is a Discriminant Function System or DIF, and the second is called Unreported Income DIF or UIDIF. Returns that have the highest scores are looked at by IRS personnel, and then they may be selected for audit depending on their findings.
Belief that you may be participating in abusive tax avoidance transactions – The IRS gathers information from credit card companies, businesses, and promoters, among other sources, and uses this to determine if someone could be involved in such actions.
Association with other audited parties – If you are involved financially with someone else who has been selected for IRS audit, a certified letter could show up in your mailbox as well. Examples of relevant parties include a business partner or investor.
How to Respond?
The IRS lists several rights of taxpayers, not the least of which is the right to fair and courteous treatment. However, there is one in particular that can serve you well: the right to representation, including authorized representation such as by a tax attorney.
As soon as you get an IRS certified letter, you will probably want to call a certified tax attorney who has experience dealing with the IRS, such as Steven N. Klitzner of Florida Tax Solvers. Having our experience on your side can help you level the playing field, understand the process better, and defend your interests.
Once you've called, we often advise that you thoroughly go over your returns and search for the potential triggers that could have caught the eye of the IRS. After you have conducted a review on your own to determine any potential issues, IRS tax attorney Steven N. Klitzner will go through your records with you again to double-check and prepare you before your meeting with the IRS.
For more information on IRS certified letter triggers, as well as your options after receiving one, contact the law firm of Steven N. Klitzner today. We offer a free consultation and will be happy to answer any of your questions.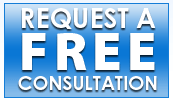 Do you have an emergency situation? No problem,
click here
to schedule a free consultation with Mr Klitzner right away.
Read Our Blog
Tax Services Include:
We offer weekend and evening appointments if needed.
In addition we offer easy and convenient payment options, including credit cards and payment plans.
Florida Tax Solvers | Law Office of Steven N. Klitzner, P.A. 2627 N.E. Ives Dairy Road, Suite 213 North Miami Beach, FL 33180