Our experienced team helps resolves your IRS (federal) and state tax problems. Whether you are an individual who has unfairly accumulated penalties and interest, or a business owner who is faced with payroll tax or other tax problems, contact us. We can help.
Tactics and services may include:
Stop unrealistic and unbearable monthly payments
Tax Court
Settle tax debt for a fraction of the debt
Appeals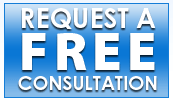 Do you have an emergency situation? No problem,
click here
to schedule a free consultation with Mr Klitzner right away.
Tax Problem Consultation Request
Please fill out the following form and we will contact you about a consultation.
Read Our Blog
Tax Services Include:
We offer weekend and evening appointments if needed.
In addition we offer easy and convenient payment options, including credit cards and payment plans.